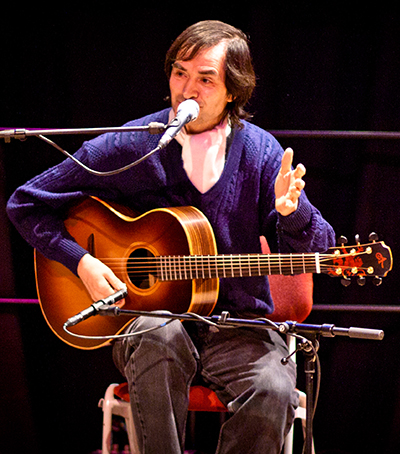 Hugh Burns
As a 'first-call' session musician, and accompanist to the likes of George Michael and Gerry Rafferty, Hugh's work has been heard by millions of people across the globe. He has worked with Paul McCartney, Michael Jackson, Jack Bruce and Robert Palmer, among many others, and with producers like George Martin and Tony Visconti. His playing has also featured in many film and TV soundtracks.
From his early tuition in Glasgow, Hugh embarked on a life-long quest to broaden and deepen his musical and technical knowledge, to the extent that he has developed an understanding of the instrument that is perhaps unsurpassed. However, it is for his sensitive approach and artistic insight that he is much sought after and appreciated by his fellow musicians.
His versatility and technique allows him to be as loud and as fast as the best of them. However, Hugh's natural style is to be understated and refined, and to let the music speak for itself.